BMS Engineers have commissioned the world's first membrane Acid Recovery Plant within the Uranium industry.
Commissioned in October 2013 at the Kayelekera Uranium Mine in Malawi, the plant has exceeded its design acid recovery. Its operation has enabled significant acid cost savings, increased Uranium production and a significant reduction in neutralising chemical costs.
BMS Engineers have successfully proven nano- filtration technology in extremely aggressive acids with a verified payback period of less than 6 months.
The Acid Recovery technology developed has been patented by Paladin Energy, with BMS personnel as co-inventors.
BMS Engineers and Paladin Energy have agreed to jointly develop this nano-filtration technology in the uranium industry.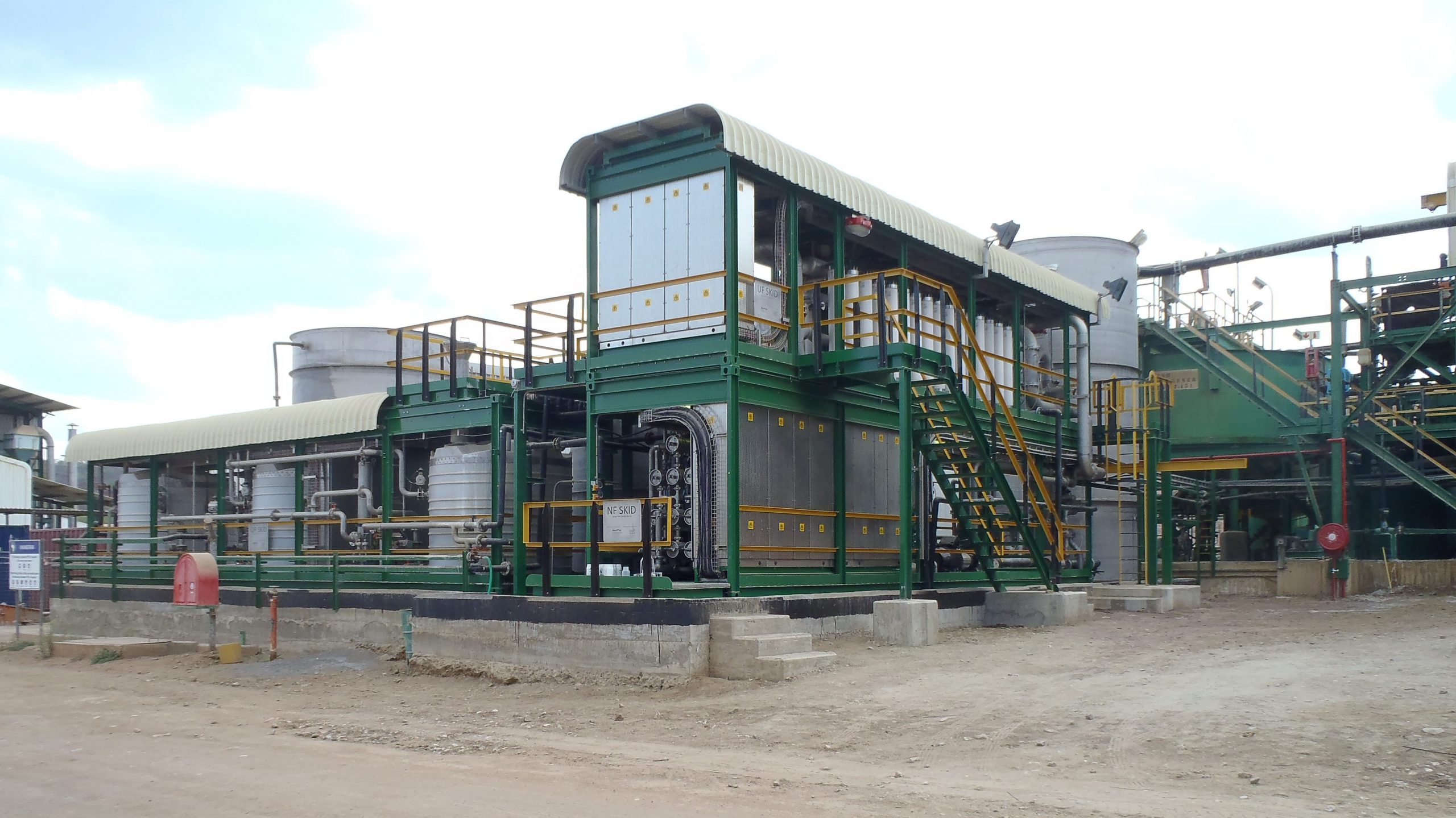 Proven savings achieved at Kayelekera:
Average of 34 t/day* of 98% equivalent Sulphuric acid recovered over 6 months achieved,
Peak daily recoveries up to 48 t/day** of 98% Sulphuric acid achieved,
Neutralising chemical requirements reduced by over 55%,
Due to higher uranium concentration and increased residence time, the precipitation
process was enhanced, resulting in improved Uranium quality.
* 34 t/day of acid recovered represents 56% of acid available to be recovered.
**48 t/day of acid recovered represents 79% of acid available to be recovered